Art by Alexis Kenyon via DALL-E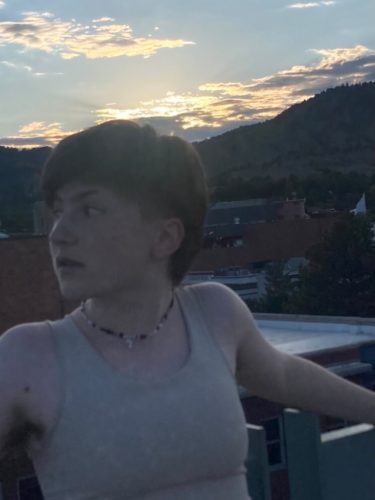 Atlas Kleinman, a Colorado high school student who recently created a compendium of poems, reflects on his ideas of the future, relationships, and gender through the lens of trans and queer identities. Atlas expands on these ideas in this interview, where he reflects on his inspiration for writing and the importance of queer community.
Atlas produced his compendium of poems in partnership with KGNU's Media Gardens program, which partners with a variety of organizations to empower youth voices. For more information on the KGNU Media Gardens program, click here.
Music Credits: Penelope Scott – Sweet Hibiscus Tea, Slaughter Beach, Dog – Acolyte