This book, "How Magicians Think. Misdirection, Deception, and Why Magic Matters," is my love letter to magic," says Jay, "and it answers the questions people ask me every night after the show."
This book is divided into 52 essays, the same number as a deck of cards, and is filled with Jay's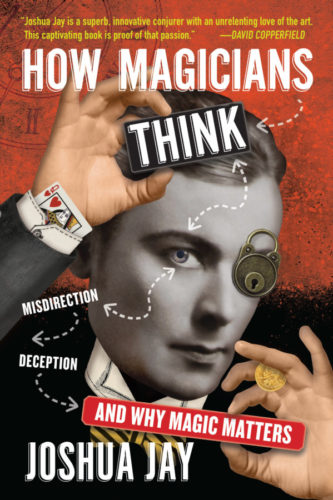 insights from working as a magician since he was a kid.
Jay averages 300 days each year putting on shows and watching other masters at work.  He's performed magic in more than 100 countries and can tell you with precision who is his toughest audience.
Follow the author on @joshuajaymagic
Top authors are interviewed on this 10-minute program that captures their words about their books and ideas and often the story behind the story. The show, hosted by Diana Korte and engineered by Gene Korte, has been in production for more than 25 years.