It's that time of year – backyard gardens runneth over and gardeners might be having a hard time making sure none of those apples, zucchini or tomatoes go to waste. Now there's an app for that. KGNU's Hannah Leigh Myers reports.
Listen:
The free Fresh Food Connect app makes it easy for gardeners to schedule a pickup or dropoff time with local non-profits so their produce ends up in the hands of locals who need it. The app was first piloted in Denver in 2016 and now it operates in 20 different states and 1,500 zip codes nationwide. Kayla Birdsong is the CEO of Fresh Food Connect.
"Fresh Food Connect is working on the really big issue of hunger in the United States, along with food waste and working to keep food local," says Birdsong.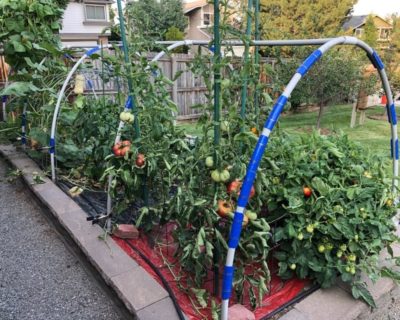 The USDA estimates between 30% and 40% of the U.S. food supply is wasted. Thus far, a lot of the focus to address that problem has been on farmers, restaurants and grocers. Birdsong says the Fresh Food Connect app, adds local gardens into the mix.
"41% of Americans do some form of gardening at home or in community gardens. There are about 35,000 community gardens across the nation. What we've found is that across the country that has been really an untapped resource."
And it seems for many gardeners the connections made with local non-profits are lasting.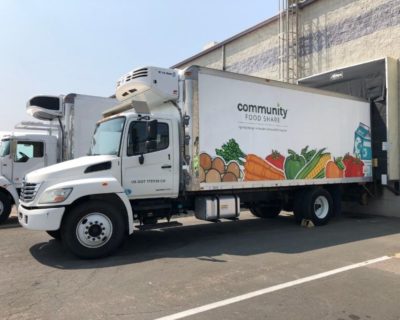 "Once a gardener in a neighborhood is connected with the nonprofit in their neighborhood, what we see again and again is that that gardener not only donates produce to that nonprofit's programs, but they start a meaningful relationship with that nonprofit," says Birdsong.
One of the nonprofits utilizing the Fresh Food Connect app is Community Food Share – a food bank serving Boulder and Broomfield Counties for 40 years with an onsite pantry in Louisville as well as a mobile pantry. Community Food Care CEO Kim Da Silva says considering the extent of the need, they're happy for all the help they can get.
"Food insecurity has increased dramatically during the pandemic, " says Da Silva. "The most recent estimates indicate that 46,000 people in Boulder and Broomfield counties do not have enough food to eat, or enough money to purchase the food they need on a consistent basis. That really means that one in eight people struggle with food. Hunger is truly a reality for one in eight children in Boulder and Broomfield County, and that's up from one in 12. What that equates to is about 9,000 children are food insecure throughout Boulder and Broomfield County."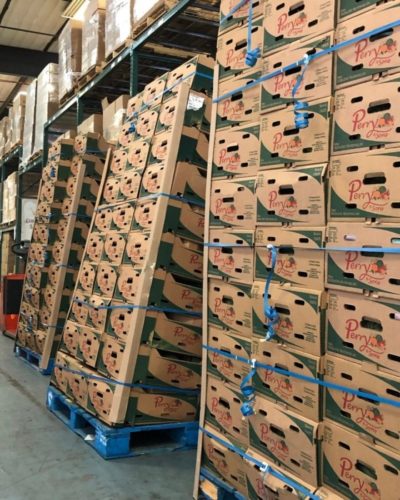 DaSilva says those unfamiliar with their work and the work of other local food pantries may be surprised who they serve. "Food insecure individuals in Boulder and Broomfield County are just like you and me," says Da Silva. "When you think about hunger there are usually two things that come into mind right away – homelessness and individuals who may be jobless. That is not the case. A lot of it is to do with individuals who are working but just not getting enough money to sustain themselves and their families, we all know the cost of housing here is very expensive and a lot of individuals' paychecks are going toward that housing allowance [or] the transportation they need to get to and from work. And at the end of the day, there's just not enough money for all of the expenses in which a family has."
Over the last year, Community Food Share distributed 13 million pounds of food and Da Silva says the type of food they made available is a major source of pride that also demonstrates a major shift in the goals of food assistance programs.
"70% of our distribution was either fresh produce, dairy or high protein foods. Throughout the last decade, food banks across the country and food pantries have really shifted. Originally when food banks and food pantries came into existence, it was to get food out into the community to really meet this emergency need and food with food. But then, we really started to shift our thinking about a decade ago to where really food is nutrition and nutrition is health."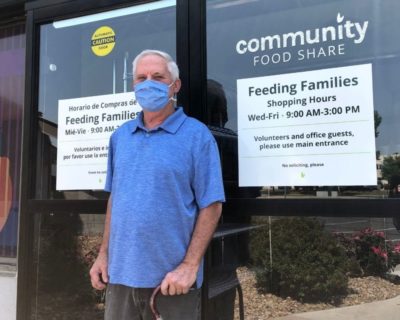 One community member who's grateful for that shift in thinking is Mark Cline of Boulder who visits Community Food Share and EFAA to get fresh produce for himself and his neighbors.
Community Food Share has long-standing programs that engage local growers and gardeners in donating fresh produce. The Fresh Food Connect app is just a new, digital piece to that healthy food puzzle. Cline was excited to hear about the app and the idea that it could increase access to the fresh produce he relies on to stay healthy.
"To have that which they love doing and then they're able to share, I think they get a benefit, we get a benefit, nothing goes to waste. So I think it's all around something that gives a little bit of excitement and continuity and even connection," says Cline.
The nation's largest hunger-relief organization, Feeding America, is estimating that 54 million Americans may face food insecurity as a result of the pandemic.
Kayla Birdsong, CEO of Fresh Food Connect, says lots of gardeners are planning to add an extra row to donate next season, now that the Fresh Food Connect app is standing by to make sure nothing goes to waste. So next year, why not try growing something unusual. Your neighbors visiting the local food pantry would certainly appreciate it.