"From her many well-loved novels, Hilma Wolitzer–now ninety-one years old and at the top of her game–has gained a reputation as one of our best fiction writers, who "raises ordinary people and everyday occurrences to a new height." (Washington Post) These collected short stories–most of them originally published in magazines including Esquire and the Saturday Evening Post, in the 1960s and 1970s, along with a new story that brings her early characters into the present–are evocative of an era that still resonates deeply today.
Hilma Wolitzer's "Today a Woman Went Mad in the Supermarket: Stories" is her 15th book. At age 91 she's already working on her next novel.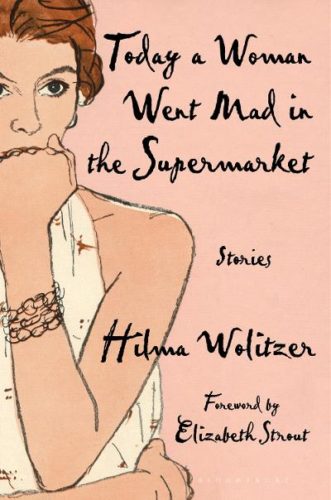 Along with publishing fiction, she's written a book for writers called "The Company of Writers." She's taught in many creative writing programs, including at the Iowa Writer's Workshop, the Bread Loaf Writers Conference and Columbia University. She's received honors and fellowships from the Guggenheim Foundation, NEA, and the American Academy of Arts & Letters.
Follow the author on @HilmaWolitzer
Top authors are interviewed on this 10-minute program that captures their words about their books and ideas and often the story behind the story. The show, hosted by Diana Korte and engineered by Gene Korte, has been in production for more than 25 years.