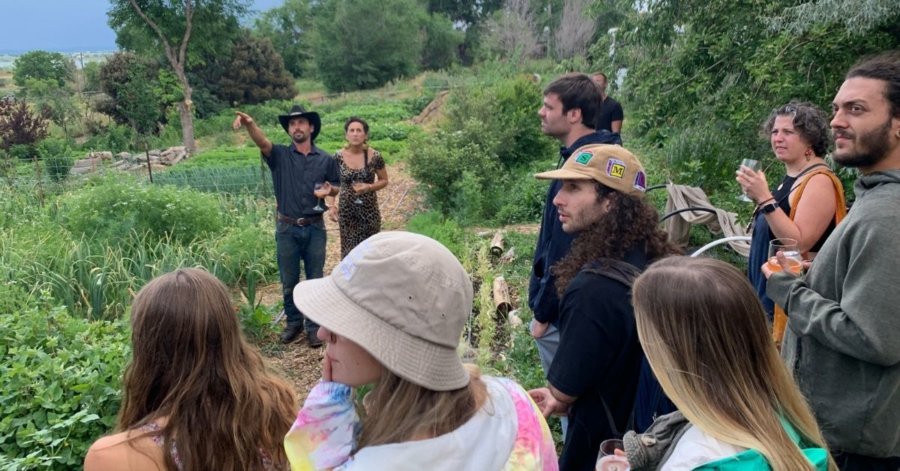 In this installment of A Public Affair, we will hear about regenerative agriculture and how youth are coming back to the land to understand how to live from it in a sustainable way.
KGNU's Rossana Longo-Better takes us on a local Bus Hop Farm to Table. Voices include: Madeline Crandel, Colorado native and the operations manager from an ecology school based in Costa Rica, Azuraye and Mary Wycoff with the historic Little Yellow Barn Farm, Hardy Ball with MetaCarbon Organic Farms, James Bickerstaff,  Nick DiDomenico Junior with Elk Run Permaculture Farm and tour participant, Brooklyn Bianchi.
Listen:
The next Foothills Farm Collective's Farm Hop regenerative farm tour maker and live music will take place on August 21. If you want to learn more about regenerative and restorative land design practices with a 3 farm private bus tour, enjoy farm-to-table food, end up visiting the farmers market and hear live music at the historic Yellow Barn as the last stop – check out the details here.