The TRENDS podcast is a collaboration between the Community Foundation of Boulder County and KGNU. It dives deep into the community's most pressing issues and explores the changes happening throughout Boulder County through the experiences of community members, especially those often rendered invisible by commercial media, to shed light on community challenges, solutions, and pathways forward for the county and the country.
Listen to this TRENDS podcast episode below:
Subscribe to TRENDS on iTunes to get new editions automatically. Also on Spotify and Stitcher.
After an initial flurry of enthusiasm, demand for COVID vaccination has been steadily declining for weeks. This has forced authorities to think of creative ways to convince people to get the shots. Opportunities for walk-in vaccinations have become increasingly common.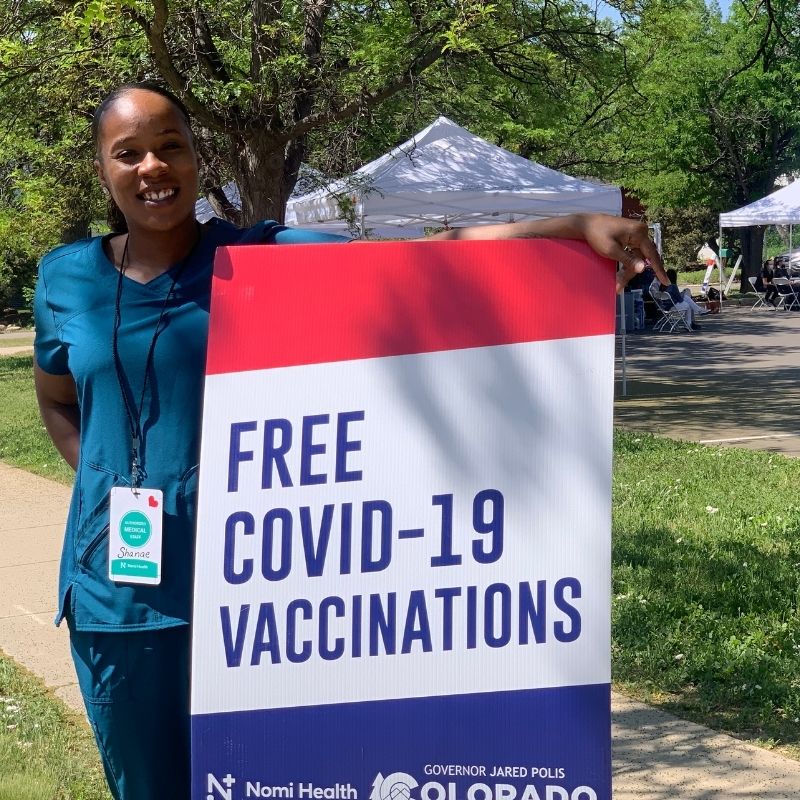 Pop-up clinics, hosted by trusted community organizers, try to inspire faith and get the word out. The state of Colorado is even offering cash incentives in the form of a lottery. Concurrently, the number of cases, hospitalizations, and deaths from COVID-19 continue to decline across the county, in great part thanks to widespread vaccination. So why are vaccination rates still low, and declining, especially in some communities?
According to a June 8 COVID-19 update published by Boulder County, almost 75% of non-Hispanic White residents, ages 12 and up, have been at least partially vaccinated; however, the vaccination rates among other communities continue to lag behind.  For example, only about 44% of all Hispanics are at least partially vaccinated, and among Blacks, only about 48%.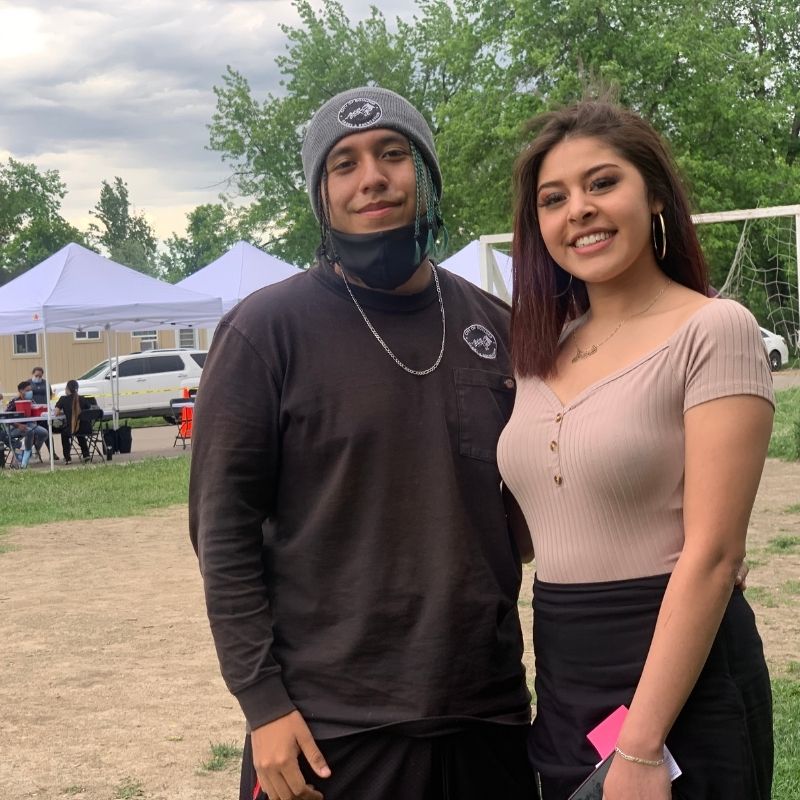 In this episode, we will hear from the City of Boulder's Derek Dorado, with the Youth Service Initiative, present at a recent Vaccine For All Clinics at Orchard Grove Manufactured Home park. You will also hear from residents Michael and Olivia as well as Tina Eden and her daughter Julia Eden.
Supporting crew members for the vaccine pop-up clinic, phlebotomist Shanea Easterling and English/Spanish interpreter David Lauman also spoke to us at Crestview Elementary School in Boulder. The views and opinions expressed by the interviewees are their own and do not necessarily reflect the official position of KGNU.
The TRENDS Podcast series is made possible with support from the KGNU Listener-Members and the Community Foundation for Boulder County.
In the Trends Podcast, we explore the issue of vaccine hesitancy in communities of color. In this follow-up panel discussion, find out what strategic plans our local community organizers are proposing to address vaccine hesitancy and the barriers they see contribute to the lack of access to vaccines in vulnerable populations. During the panel discussion, you will hear from Marti Moore from Out Boulder County, Jorge de Santiago from El Centro Amistad, Nate George also with Out Boulder, Craig Towler from Amputee Concierge and Lizbeth Mendoza from Boulder County Public Health.

Watch the TRENDS panel for this episode below:
Boulder County Public Health Links and Resources:
www.BoulderCountyCOVID19.org
www.boco.org/CovidEspanol
Vaccine Page
https://boco.org/CovidVaccine
https://boco.org/CovidVacunas
Notification Form
https://boco.org/CovidNotificacionVacunas
https://boco.org/CovidVaccineNotifySignUp
Story Sources: