A diverse coalition of Colorado's advocacy organizations rallied yesterday outside of Senator John Hickenlooper's office in downtown Denver, urging him and Senator Michael Bennet to take immediate federal action on a wide range of crises – including healthcare, immigration, climate, housing, employment, and small business assistance.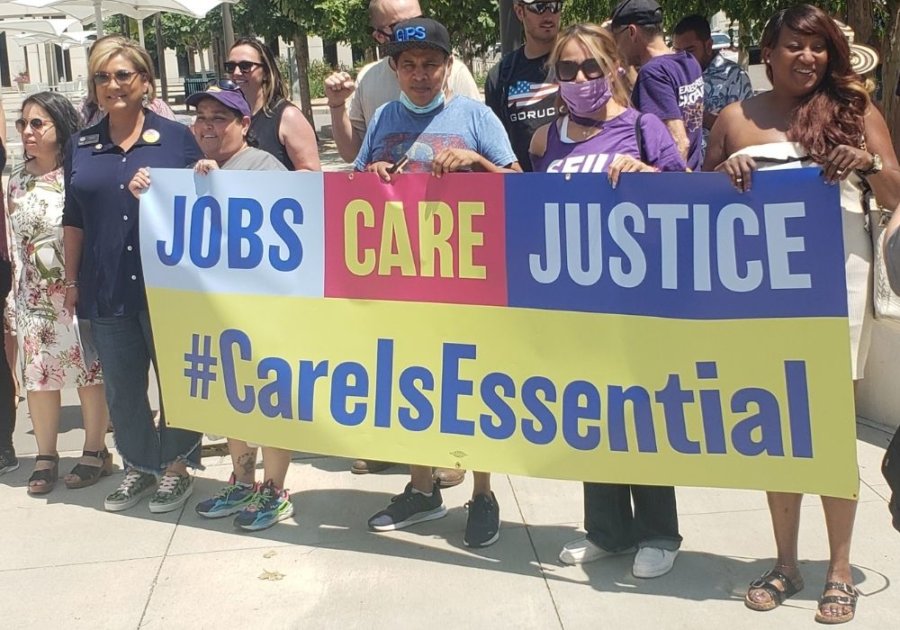 The organizations publicly support President Joe Biden's so-called Build Back Better plan, saying it presents solutions by investing hundreds of millions of dollars to address these issues affecting local communities.
While representatives from the AFL-CIO, Progress Now Colorado, Hunger Free Colorado, Colorado Consumer Health Initiative and more went inside to meet with the Senator's staff, KGNU's Dave Ashton caught up with several other organizers to share their perspectives.
Listen: