Burnout is plaguing various professionals, particularly those that cope with chronic difficulties, exhaustion and bad news – that includes journalism. Last week the Denver Press Club hosted a frank conversation about burnout.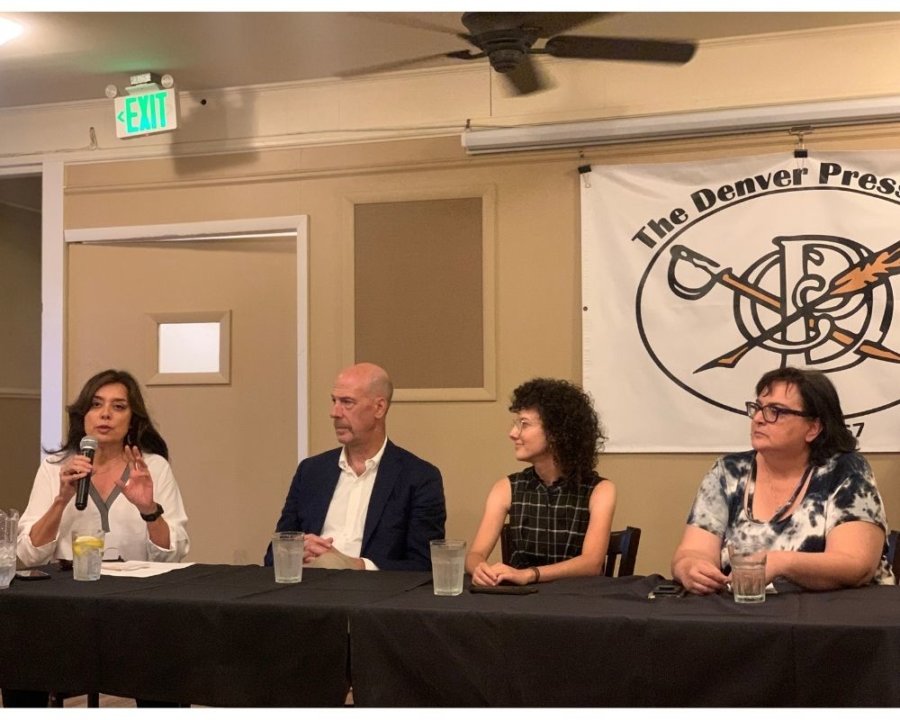 Colorado journalists tackled the question of what burnout looks like, its consequences, and what we need to do to address it. Journalists, Reporters and Media Producers gathered at the Denver Press Club recently to hear from panelists: Tina Griego, a long-time local journalist with COLab was the moderator. The panelists invited were Dr. Marc Moss, a DenverMD whose work on burnout and resilience has received national recognition, Linda Shapley the managing editor at Colorado Politics, NPR's Selyn Hong Director of Employee & Labor Relations and Investigations and Elizabeth Hernandez reporter from the Denver Post.
KGNU's Rossana Longo-Better spoke with Elizabeth Hernandez, the young reporter from the Denver Post who called on and requested the panel discussion – A Frank Conversation About Burnout.
Listen: