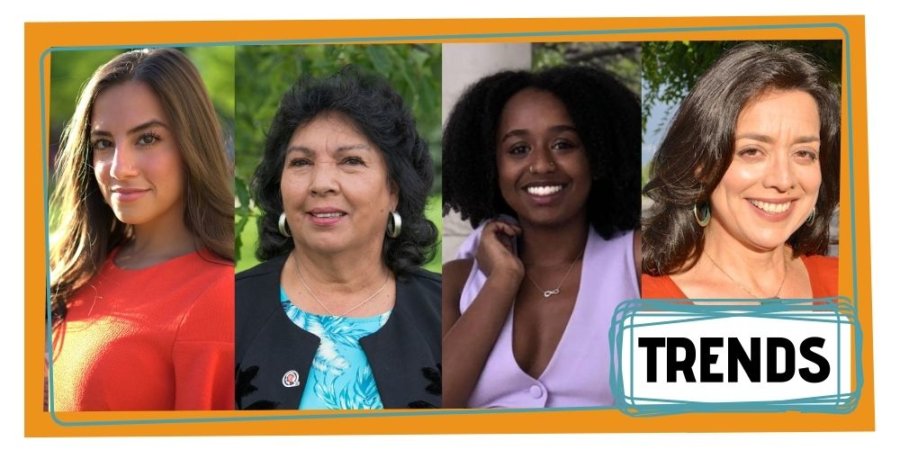 The TRENDS podcast is a collaboration between the Community Foundation of Boulder County and KGNU. It dives deep into the community's most pressing issues and explores the changes happening throughout Boulder County through the experiences of community members, especially those often rendered invisible by commercial media, to shed light on community challenges, solutions, and pathways forward for the county and the country.
Listen to this TRENDS podcast episode below:
Subscribe to TRENDS on iTunes to get new editions automatically. Also on Spotify and Stitcher.
A lack of diversity among journalists, reporters and media producers in newsrooms influences the stories suggested by readers and listeners and the coverage they receive. Their lack of representation is true not only in Colorado, but across the United States.
This monthly series explores the changes happening throughout Boulder County, through the experiences of community members, especially those on the margins. We aim to shed light on community challenges, solutions and pathways forward for the county and the country.
According to an article by Gabriel Arana of Columbia Journalism Review, in 1976 the American Society of News Editors (ASNE) made a pledge that by the year 2000, the percentage of racial and ethnic minorities in newsrooms would match the population, stressing the importance of lifting people of color into management positions. Today, minority newsroom staff are less than half of the population they represent, and minorities in newsroom leadership positions less than a third.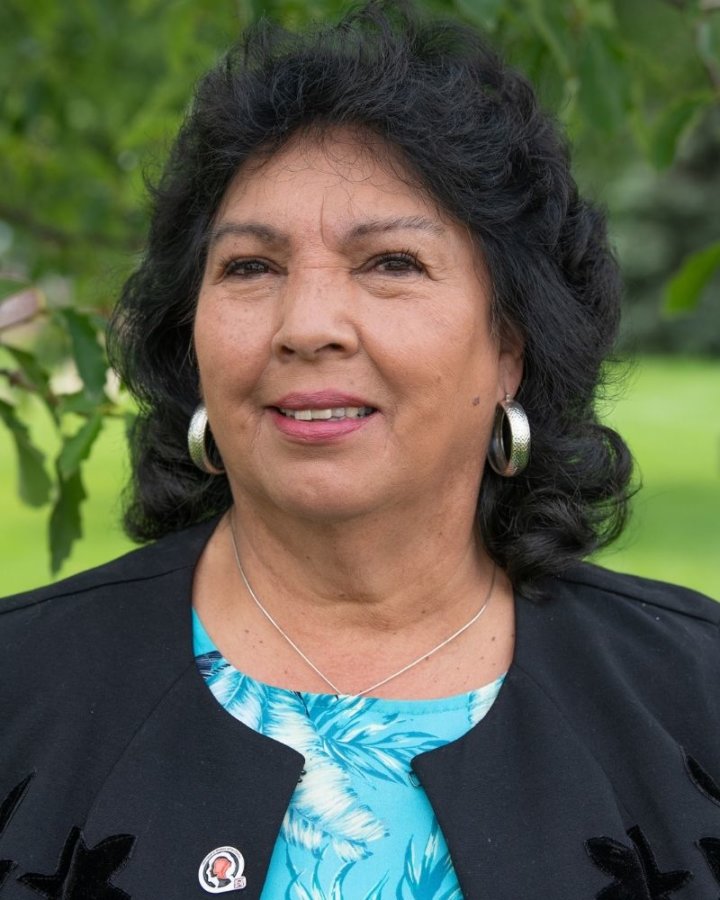 Hispanic activist Betty Aragon-Mitotes founder of Mujeres de Colores and director of the documentary Hispanic Communities Voices, talks about the importance of media producers of color to bring forward the stories from the community.
"I want to hear, I want to see people in media in positions of power that look like me because when you see somebody that looks like you they are paving the way for the rest of us, and we need to show people we are capable, we are knowledgeable, and we are educated and we can do this," says Aragon.
Betty Aragon emphasizes that she wants people who are living an experience to tell their own story. "I don't want to tell a story. I want them to tell the story and I'm sorry, but I have to tell you, I don't want white people telling our story. You know, this is about our reality. And when you have people that are on the outside looking in, many times, and you know, I'm really grateful to the white community because they have helped us a lot with funding, but here's the reality of that. They're not seeing our lives through our lens. They're seeing it through their reality. Our reality is not the same. Our struggles are not the same. So we have to be able to say, 'I need to show you my life through my lens, my colored lens, so that you understand my struggle and what that's about," says Aragon.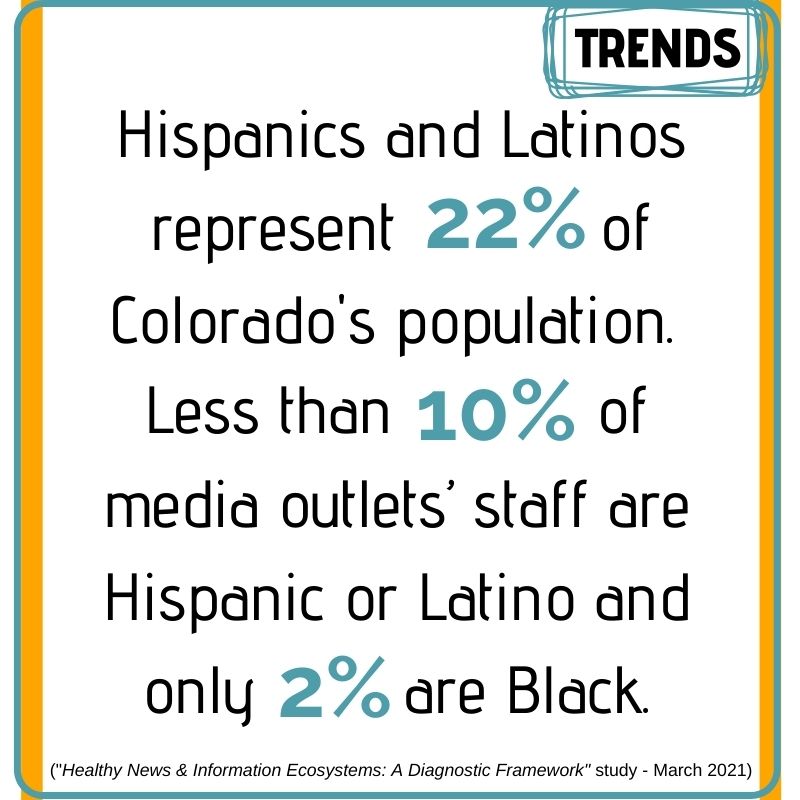 A March 2021 study conducted by Impact Architects and sponsored by Democracy Fund, Google News Initiative, and the Knight Foundation, looked at diversity and representation in media outlets across the country.  The study, titled "Healthy News & Information Ecosystems: A Diagnostic Framework," concludes – among other findings – that, while Hispanics and Latinos in Colorado represent 22% of its population – less than 10% of media outlets' staff are Hispanic or Latino and only 2% are Black.
These trends also hold on a national scale. The Leadership Conference on Civil and Human Rights reports that while Hispanics represent 17.6% of the US population, they only control 4.2% of TV stations, while Blacks represent 14% of the population but control less than 1% of TV stations.
Lori Lizarraga worked in one of these newsrooms at Denver's 9News (KUSA) and talks about her attempts to tell stories from a fresh angle and underrepresented perspective. Lizarraga shares that she is in journalism because she loves storytelling, especially about her community and things that are affecting them.
"You come in with different ideas, different perspectives, different desires to cover your community in a really personal way. And that's met with reluctance or a misunderstanding often because there aren't people in the decision-making positions who look like you, sound like you, feel the way you do about those communities and those things. And so we are not comfortable or elevated in those organizations and what happened to me is after two years, I think, caused enough ruckus that it wasn't worth it for the station," says Lizarraga, whose contract was not renewed after two years at the station.
Lizarraga went public with her personal story at 9News and wrote a statement that was published in Westword magazine. In the article she said that "making decisions about communities of color without communities of color in the room is neglecting them, making decisions about our community while actively ignoring our input is the definition of oppression."
The letter resonated with many people in the media. It especially hit home for Latinx journalists in news organizations all over the country who identify with her. One such organization is the National Association of Hispanic Journalists (NAHJ), with an article that was highly critical of the station's culture of discrimination. Lizarraga described the situation in more detail during our interview, but suffice it to say KUSA forced her to use phrases like "illegal immigration" and "illegal immigrant" – both of which are incorrect and inaccurate.
Lori Lizarraga was a third Latina dismissed from the KUSA newsroom, and her future employment will likely be outside of Colorado. Unfortunately, there is precious little data about the diversity and inclusion within Colorado media organizations. We had the opportunity to look into recent research done by Free Press, about ownership of TV and radio stations, which shows that only three (11%) of the 27 full-power commercial stations licensed in Colorado are Latinx owned, while, according to recent data, Boulder County has a Hispanic and Latino population of 14%. Furthermore, there are no dedicated Spanish language news outlets in our county, nor any media outlets that are led or managed by people of color. It is no wonder that in a survey conducted for the study, only 23% of respondents stated that local news sources in Boulder County report on topics that truly matter to them. The study did, however, make special mention of a few organizations such as KGNU community radio with its equity reporting initiative.
The TRENDS Podcast series is made possible with support from the KGNU Listener-Members and the Community Foundation for Boulder County.
In the Trends Podcast, we explore the lack of diversity in Colorado newsrooms and some solutions to the problem. In this follow-up, panel discussion, Tina Griego from CoLab and Diamond Hardiman from Free Press discuss the lack of data related to this issue, the need for that information, and how this data will help us better understand not only the lack of diversity in media but also the lack of people of color in journalistic positions of power.

Watch the TRENDS panel for this episode below:
Resources:
Story Sources: