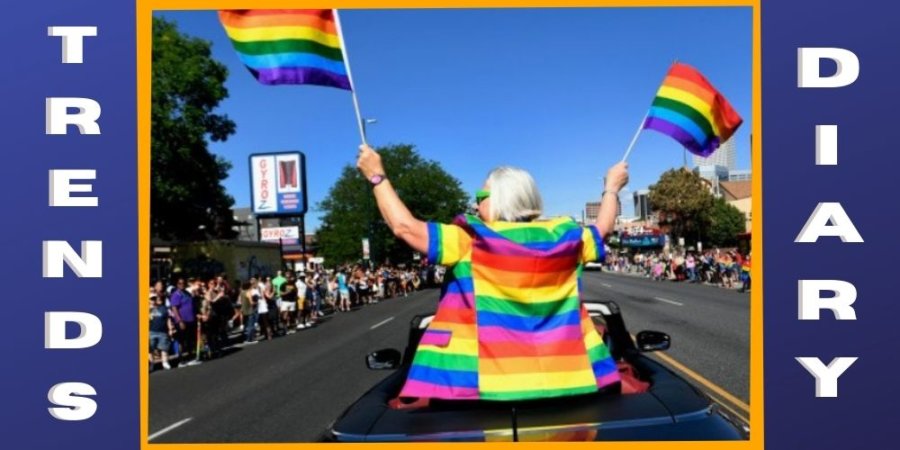 TRENDS Diary, a project of the Community Foundation of Boulder County, is a place for Boulder County residents of all ages to share personal experiences that relate to a pressing community need. The focus, for now, is on our shared need to connect and solve problems, despite the increased isolation we're all experiencing during the COVID-19 pandemic.
Listen To The Audio Diary:
Dear TRENDS Diary,
Long before the pandemic, it was true that the LGBTQ community suffers from greater loneliness and isolation than others. So Pride Month, and the loosening of restrictions on public gatherings, could not come at a better time for our community.
Pride commemorates the catalyst of the modern LGBTQ rights movement. And in a year of big changes, Out Boulder County is excited to announce a big shift in how Pride is celebrated here. We will be bringing the entire county together by combining our Longmont and Boulder Prides into one expanded celebration from June 7 to 13.
Our events, both virtual and physically distanced, will center on the importance of community and connection. The schedule includes Rainbow Storytime, a video-game tournament, an LGBTQ family-planning seminar, a vaccine clinic, a drive-in film screening of "P.S. Burn This Letter Please" and more. Our biggest events will be three motorcades on Sunday, June 13: 9 a.m. in Longmont, 1 p.m. in Boulder, and 4 p.m. in Lafayette. The full schedule of events is at outboulder.org/pride.
June 12 marks the fifth anniversary of the Pulse Nightclub massacre. Ever since, I have been hypervigilant about our community's physical safety. Part of our work has included creating LGBTQ police liaisons so when members of our community experience a hate crime, they have a safe place to be in a police environment. LGBTQ people and people of color are over-policed, broadly speaking, so we want this to be a Pride where everyone feels comfortable, safe and celebrated. We are working with police as necessary but, as much as possible, with local fire departments on issues of public safety.
We hope you join us at this year's Pride. We have a whole robot theme going – because this past year, we all have been living on the moon.
– Mardi Moore (she), Out Boulder County Executive Director, as told to John Moore