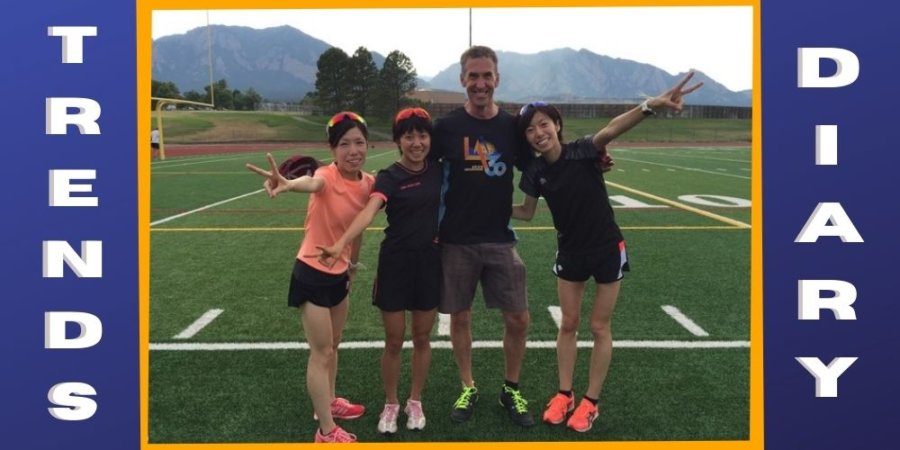 TRENDS Diary, a project of the Community Foundation of Boulder County, is a place for Boulder County residents of all ages to share personal experiences that relate to a pressing community need. The focus, for now, is on our shared need to connect and solve problems, despite the increased isolation we're all experiencing during the COVID-19 pandemic.
Listen To The Audio Diary:
Dear TRENDS Diary,
I was on a long walk in my south Boulder neighborhood the day the shots rang out at the King Soopers where I have shopped for the past 25 years. Often I return via the neighborhood behind the store; but, after hearing of the shooting, I immediately returned home by a different direction.
In the days that followed, numerous athletes sent me messages from Japan, checking on my welfare. I knew many of them from their visits to Boulder to train as world-class runners with Boulder Wave, Inc., an organization I co-founded. The grocery store was where many of them did their weekly shopping in Boulder, as well as before and after track workouts at Fairview High School.
Soon, I found myself typing out a letter to my friends in Japan. I updated them on what had happened, thanked them for their kind messages of support, and offered two calls to action.
I told them about the "Run for Boulder Strong 10K" memorial run that was encouraging Boulder's friends from around the world to do their own walk or run to show support for the victims' families. I also alerted them to a fundraising effort being organized by several of Japan's Olympic medalists and coaches. Many of them really look at Boulder as their "American hometown.: Under the name "Boulder Strong, Japan," these Olympians have put together a crowdfunding campaign in Japan that began on April 20th and will run through May 31st.
In the first few days even before any publicity, they averaged about $800-$1,000 in donations per day. All proceeds will be donated to the Community Foundation's Crisis Fund. The link to the fundraiser is https://readyfor.jp/projects/BoulderStrong_Japan.
The Japan/Boulder connection is long and deep, thanks to all the long-distance runners who have come here to train the past three decades.
– Brendan Reilly, as told to Will Betke-Brunswick