"The change was immediate. The country opened up west of Harrisburg and suddenly we could drink from streams and build fires without getting caught and sleep pretty much anywhere we wanted. We'd walked the railroad track from Washington to Baltimore to Philly and then turned west at the Main Line and made Amish country by winter.  The Pennsylvania fields lay bare and hard in the cold but there were seams and folds in that country—strips of woods along stream bottoms, windbreaks between the cornfields, ridges left wild for hunting—where a man could easily pass the night unnoticed."
Multiple best-selling author Sebastian Junger's sixth book, Freedom,  recounts in part a 400-mile trek of a few men with 70-pound backpacks each walking along railroad lines on the East Coast.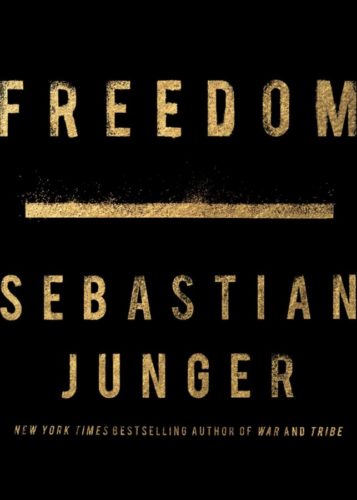 He also takes readers on long detours through history.  Tune in to discover what the Taliban have in common with the Apaches, the freedom of prison, and why the 20th-century labor movements were successful.
Junger is the author of "The Perfect Storm," "War," and "Tribe" as well as Co-Director of the Oscar-nominated @Restrepo movie.  Follow Junger on @sebastianjunger
Top authors are interviewed on this 10-minute program that captures their words about their books and ideas and often the story behind the story. The show, hosted by Diana Korte and engineered by Gene Korte, has been in production for more than 25 years.