About the KGNU & Boulder Bookstore Radio Bookclub
KGNU is partnering with the Boulder Bookstore for our radio bookclub. Every month Arsen Kashkashian, head buyer at the Boulder Bookstore, will select a book to inspire the KGNU listening audience to read along together. We will then be joined live in studio by the author for a call in show and book discussion. Arsen Kashkashian says participating in a bookclub is a great dynamic way for readers to enjoy a book.
"I think you read a book and it's kind of a solitary experience and once you've read it and immersed yourself in this world, it's great to have somebody to bounce ideas off of."
Read about our bookclub in the Boulder Weekly:
"The real effectiveness of the program stems from the community aspect that links people together with a common goal. Like any book club, people from various backgrounds get together to dissect their interpretations of the work."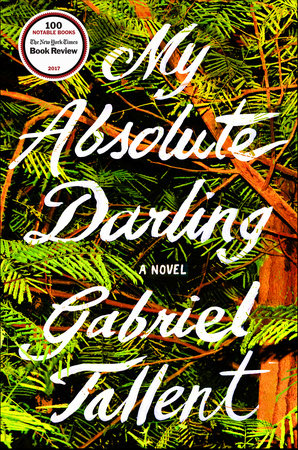 The selection for October is My Absolute Darling, the debut novel from Gabriel Tallent.
It tells the story of 14 year old Turtle Alveston who roams the woods along the northern California coast. The creeks, tide pools, and rocky islands are her haunts and her hiding grounds, and she is known to wander for miles. But while her physical world is expansive, her personal one is small and treacherous: Turtle has grown up isolated since the death of her mother, in the thrall of her tortured and charismatic father, Martin. Her social existence is confined to the middle school (where she fends off the interest of anyone, student or teacher, who might penetrate her shell) and to her life with her father.
When Turtle meets two high school boys, for the first time, the larger world begins to come into focus: her life with Martin is neither safe nor sustainable. Motivated by her first experience with real friendship and a teenage crush, Turtle starts to imagine escape, using the very survival skills her father devoted himself to teaching her.
Gabriel Tallent will join us at the bookclub on air at KGNU on Thursday October 26th at 9am.
---
---